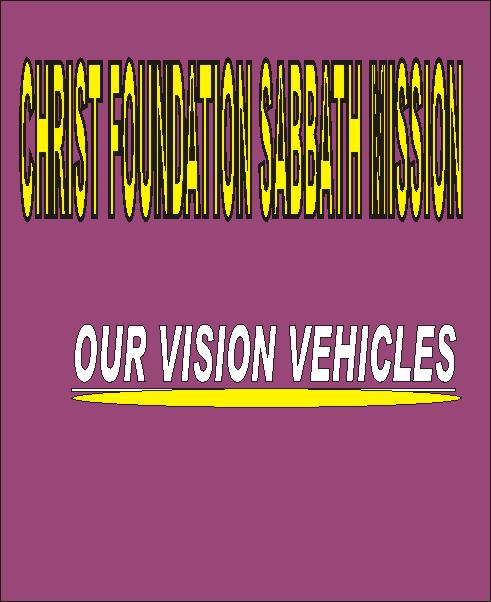 EDUCATION OUTREACH
There is urgent need for quality education in Nigeria Towards this end, the ministry intends to establish a Nursery Primary School fully computerized for about 10,000 students, with a focus on Skills Acquisition Development Adult Education and Computer Literacy Skills. This will provide employment opportunities for other.
MEDIA OUTREACH
The ministry would like to reach millions through the the FOUNDATION MEDIA OUTREACH. The General Overseers has made immense contributions in national newspapers like The Vanguard, Champion, The Guardian, Anchor International Magazine, with readership in excess of 5million people combined countless testimonies from thousands in Nigeria and abroad through these media networking.
VIDEO MINISTRY
The church has a vibrant video/television ministry to reach several African countries.
AUDIO-TAPES
This is primarily distributed to the less privileged to hear the life-changing message of the Lord Jesus Christ.
BOOK PUBLICATION
TELEVISION
The Foundation Television Outreach will soon debut on national television to reach about 30 million homes every week in Nigeria and beyond.
ORPHANAGE
As a result of acute poverty, many children are abandoned daily on the Lagos. We aim to build an orphanage where these abandoned children can be taken care of. The ministry is intending to acquire a 4 flats 3-bedroom apartment in the quiet area of Lagos to meet this need. This is estimated to cost about ,000 US Dollars.